Karachi Eat 2017 is on the way
January 12, 2017
Web Desk
Gluttony may well be one of the seven deadly sins we love to avoid but it is time to embrace this sin cheerfully as the annual food festival, namely Karachi Eat 2017 gears up to fill up your senses.
With close to 95 stalls and dozens of brands offering both sweet and savoury delights, the fourth edition of the festival is all set to make an appearance this Friday and will continue till Sunday. Spearheaded by CKO Event Architecture, the three-day festival will take place at the Frere Hall in Karachi and will also feature a stellar line-up of musical acts. Natasha Humera Ejaz and Sounds of Kolachi will be playing on day one; Sara Haider and Jimmy Khan will take the stage on the second night while Zoe Viccaji and Fuzon, will perform on the third night.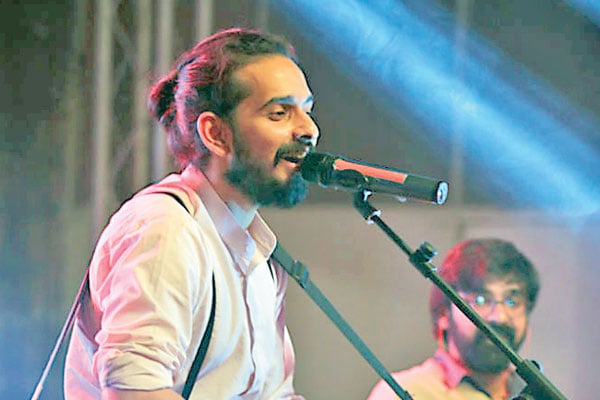 Last year's event featured innovative items such as Nutella gol gappas and grilled Mac and Cheese sandwiches. Similarly, this year's event will see the return of favourites like Bond Street Waffles, China Kitchen, Chapli Kabab House and many more.
Those attending will have a chance to experience food items of all sorts including pizzas, biryani, Oriental delights, burgers, shawarma and items that can't be found elsewhere.
With Sara Chapra, Aslam Khan, and Omar Omari serving as organisers, the festival is held with the mission of "creating a common platform for people who love food". And given the diversified palates of Karachiites, this is one festival that has gotten bigger with every passing year.
Also on offer this year will be live cooking and new culinary experiences as Thai, Mexican, and Italian food dishes that will join the already sumptuous line-up. And apart from well-known food eateries, this edition of Karachi Eat will also feature online food businesses.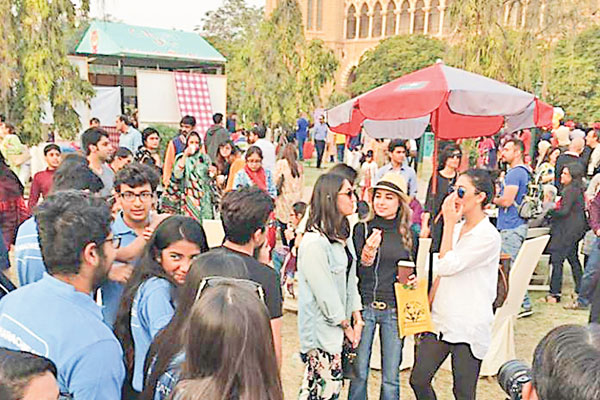 Karamel will make its presence felt with freshly baked cookie desserts including Nutella Cookie Cakes, Milk Choc Cookie Cups, Triple Choc Cookie Cups, Nutella Cookie Cups, Oreo Cookie Cups, Chunky Cookies while Khao Dosa will have on offer South Indian Dosas, Burmese Khaosay and homemade mint lemonade and Jucy Lucy will bring their delicious burgers to the food fair.
Speaking about how the food festival has evolved, Omar Omari said in a press statement, "We are quite excited to see all the new upcoming restaurants and businesses that evolve because of their participation at the festival. Karachi Eat is an iconic event and we are proud and excited that we are putting forward a positive image of our country."
---